We like to Introduce ourselves as a Manufacturer , Importer, Exporter & Trader of all Stainless Steel & Mild Steel raw materials like Pipes , Fittings, Sheets etc. in all grades used for industrial application. We import Stainless Steel Seamless Pipes/Tubes & can draw the Pipes from mother tubes to the customers required sizes.

Our philosophy is to create value for our customers by offering them the best materials, products & services that respond to their specific needs & allowing them to develop their market. Customer satisfaction is our priority. Padmavati Steel Corporation's reputation is based on the Quality of Our employees which reflect our integrity, flexibility & experience.


Our computerized working environment ensures efficiency, as our software is designed exclusively to keep track of all project orders, incoming materials etc. with assistance of this system, our self motivated & preserving sales team keep themselves informed of the various developments in our field

We deal in supply of raw materials of reputed Mills like M/s. Jindal Steel Limited from India 85 other international mills like Outokumopu, Thyssenkrupp, Acrinox etc. We also import Stainless Steel Seamless Pipes from other reputed brands like SANDWIK & SUMITOMO Japan.

We are specialized in Stainless Steel Chequered Plates


Our Mission: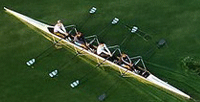 To be proactive organization in Manufacturing & Supplying Quality products not only to need but to exceed our customer requirement & thereby ensuring customer satisfaction. We have futuristic approach in our endeavor, with a name to achieve excellence in every sphere of activity.